When my client Cettina asked me for a truly unique birthday invitation I went to work to come up with something glamorous, and fun. And I came up with my 3D high heeled shoe invite. 
I am really proud of the final result, and I hope Cettina is too.  They definitely stand out from the crowd, and will set the glamourous tone for her event that she was aiming for.
Here are some pics!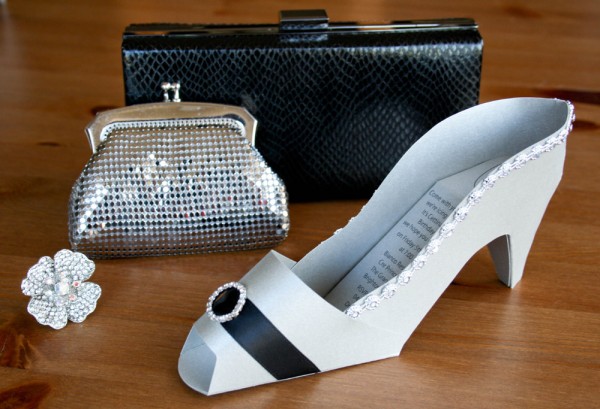 Each invitation features silver metallic cardstock, black satin ribbon, and a crystal buckle, and silver/diamonte trim.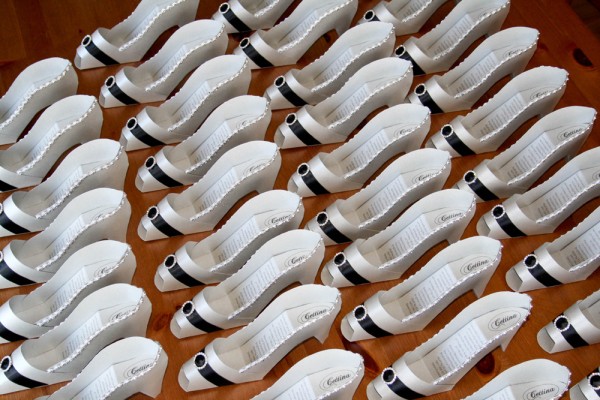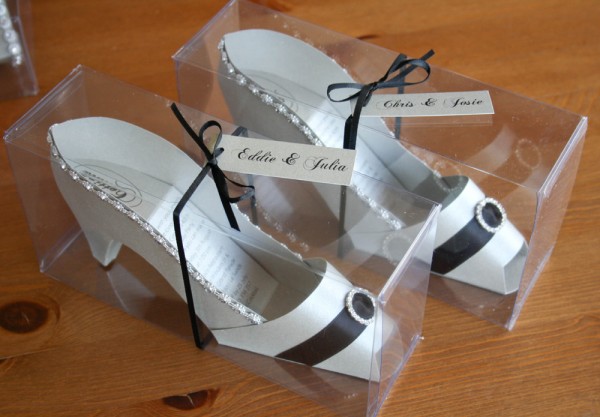 Each shoe is packaged into it's own clear box and the guests names are on a tag wrapped to the box with a black satin ribbon.
I had a lot of fun making these! They would be perfect for a special birthday party or hen's night.
Contact Hoot Invitations to order your shoe invitations today!