Free Father's Day Printables – Moustache Pillow Box
Posted On August, 27 2012
Father's Day is just around the corner and I've designed some free printables to help you celebrate all the dad's out there.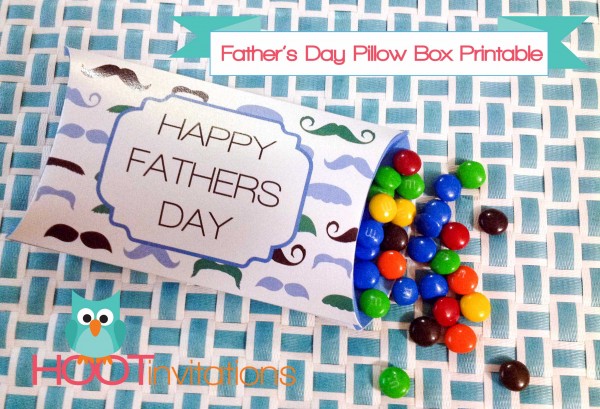 Today's printable is a pillow box – fill it with your dad's favourite sweets.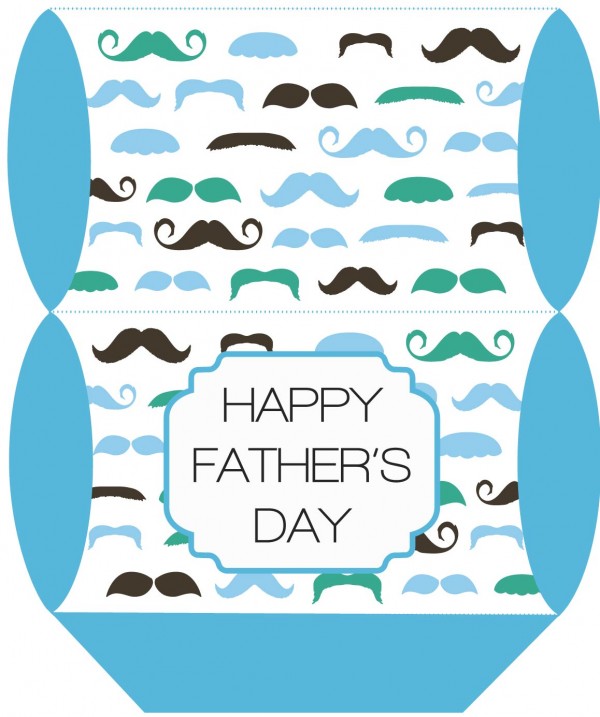 Simply print the template onto cardstock, then cut out and score on the dotted lines and the solid blue areas.
Fold the box in half with the blue flap on the inside. Glue this blue flap to the inside, then allow to dry before folding in the ends. (Double Sided tape works really well for a fast result)
Click here to download the template
Feel free to share it with your friends and look out for more designs this week!
All designs are copyright Hoot Invitations 2012.
Enjoy xx