Lace Princess Party Crowns
Posted On July, 06 2013
I came across this fabulous princess party project at Girl. Inspired.
Lace Princess Crowns. This is a gorgeous DIY project you can do with your little princess, and I absolutely love the final results!
Lace, glittery dress up's that are sure to be used for years to come.
Take a look!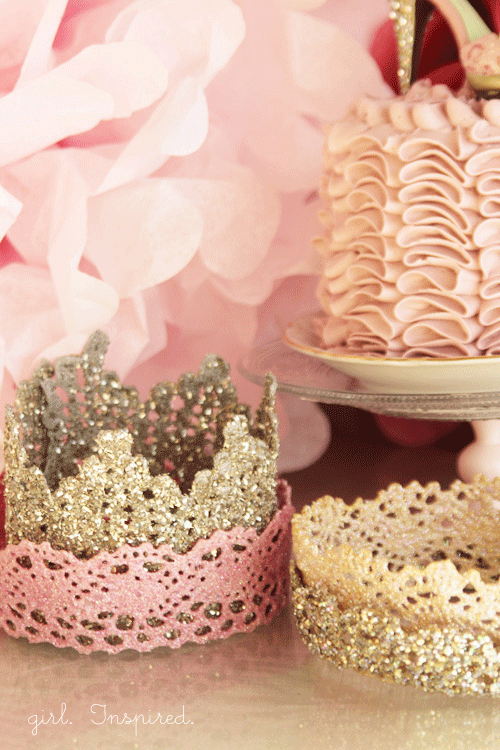 You can find full instructions here
You may also be interested in our party invitations and princess party supplies for your event.