Ahoy there mateys! Are you thinking of throwing a pirate party for your special little boy or girl?
I have compiled some gorgeous pirate party ideas, from pirate invitations and  pirate party supplies to beautiful candy buffets and party games.
Here we go!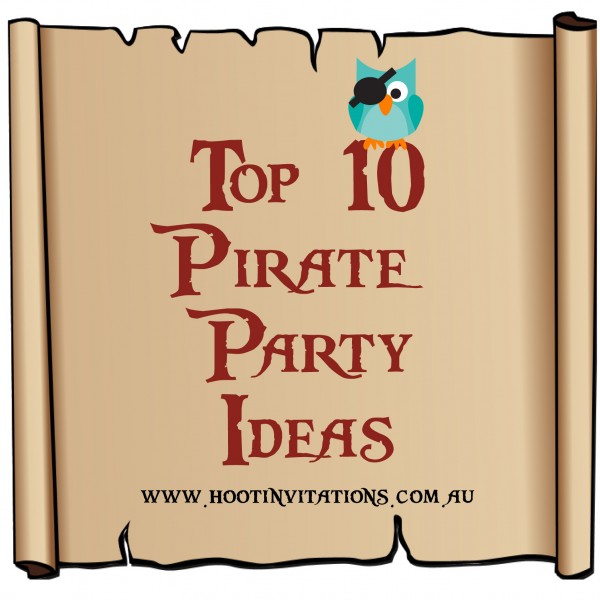 1. Pirate Invitations from us, Hoot Invitations
Every party starts with a fabulous invitation, set the tone with these cute pirate invites!
2. Walk the Plank Game!
Here's an easy DIY Walk the Plank game! Set up a balance beam for the little pirates to walk along. Use Pillows to break the fall.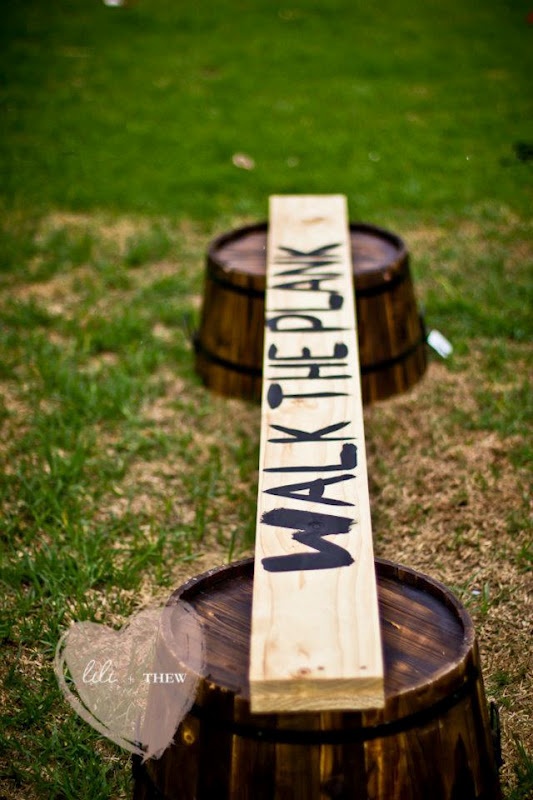 Photography by: Lily+THEW Photography
3. Beautiful Matching Pirate Party Supplies
Black and White Pirate Party Supplies
Red and White Pirate Party Supplies
4. Dress Up!
Grab your pirate hat, bandana, eye patch and even a moustache for a very good time!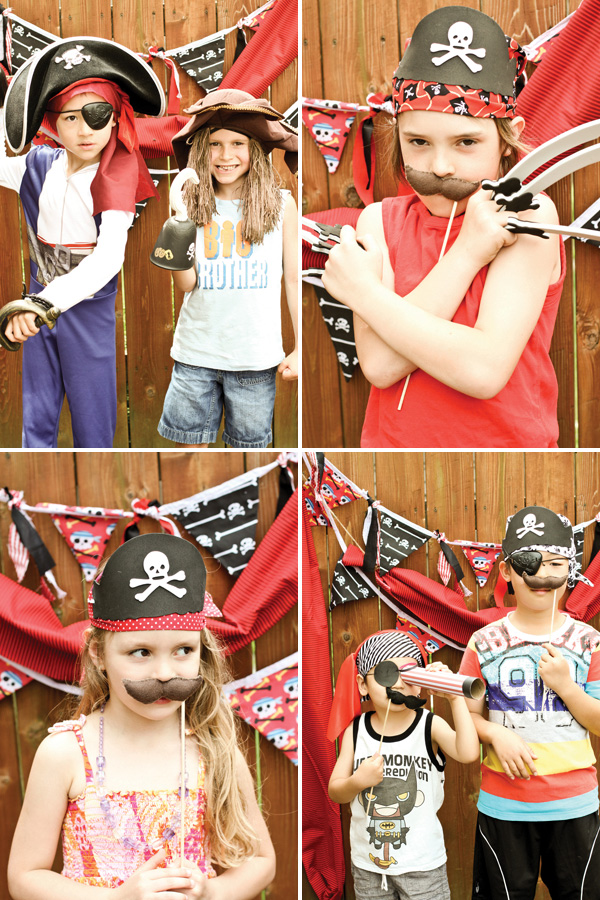 Source: Hostess with the Mostess
5. Dig for Treasure
Get your little pirates to dig for treasure in a sand pit. Fill it with "treasure" rings, necklaces, gold coins and give the kids a map showing how many of each they need to collect.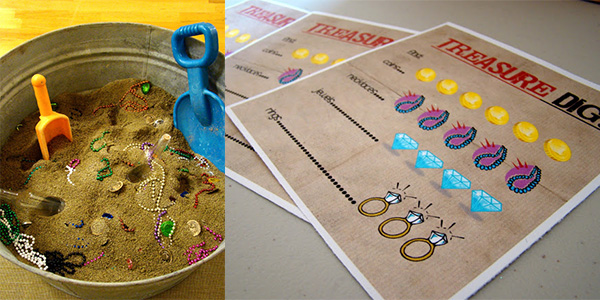 Source: The Fickle Pickle
6. X Marks the Spot!
Pop a great big 'X' on your letterbox or front door to mark the start of the pirate party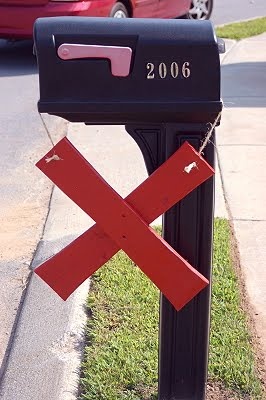 7.  Loot Bags!
Fill them up with Gold Chocolate Coins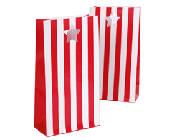 8. Pirate Themed Candy Buffet
Check out these gorgeous pirate party candy tables for some inspiration…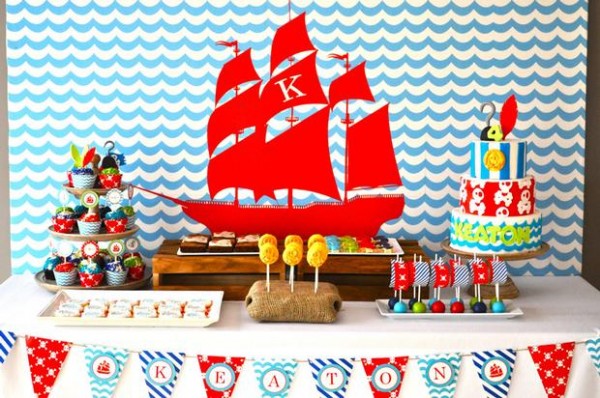 Source: Two Sugar Babies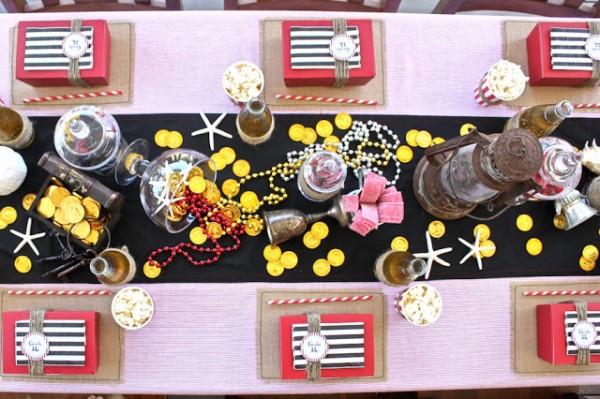 Source: Kara's Party Ideas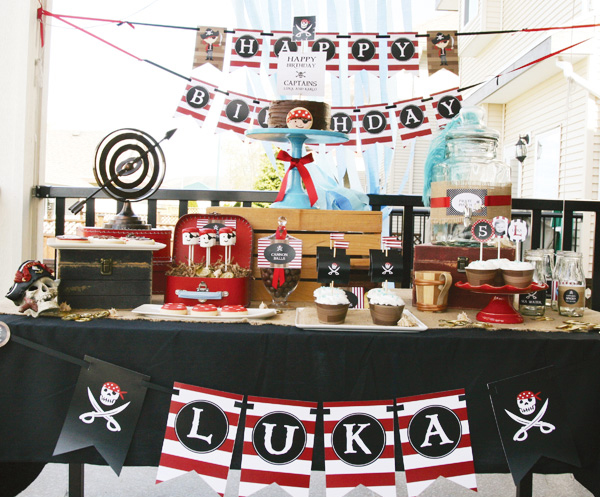 Source: Hostess with the Mostess
9. Cookies & Cake Pops 
Try your hand (not your hook 🙂 ) at making some pirate themed cake pops and cookies.
Here are some beautiful examples for inspiration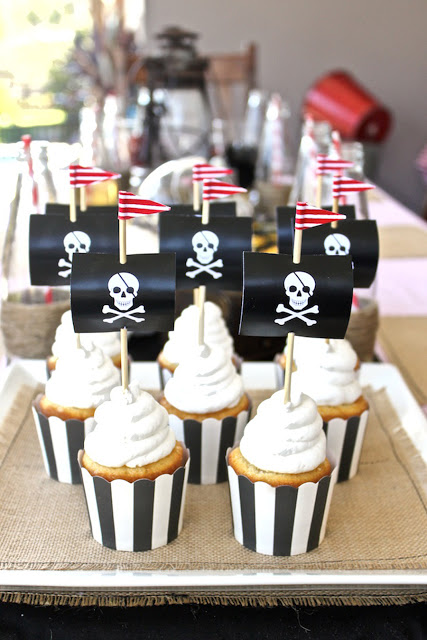 Source: Kara's Party Ideas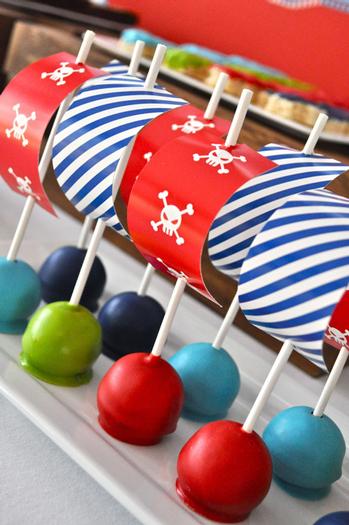 Source: Two Sugar Babies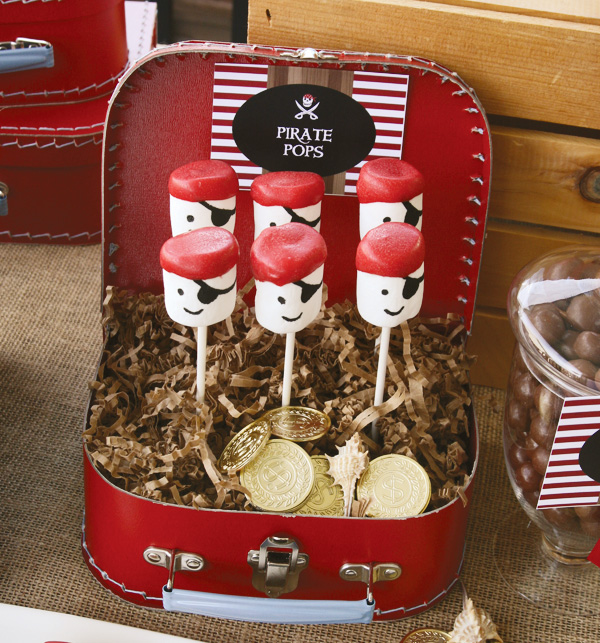 Source: Hostess with the Mostess
10. Make a cardboard pirate ship – photo booth
Grab your pirate costume props and get set for a swashbuckling adventure on your own cardboard pirate ship!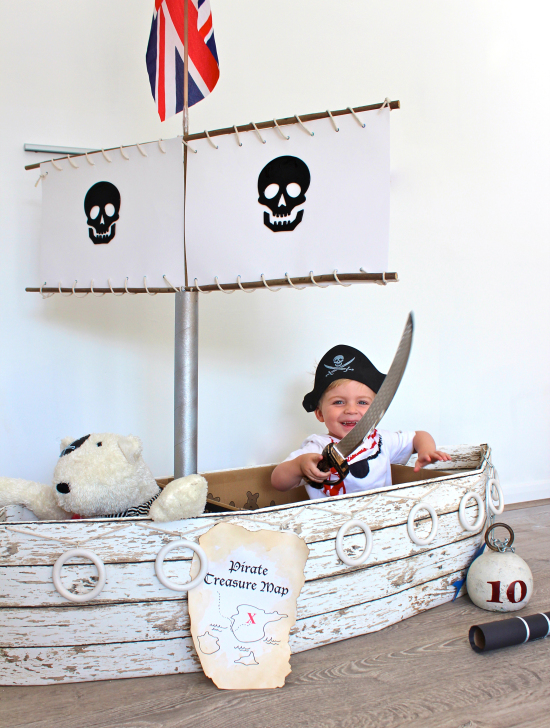 Source: Kates Creative Space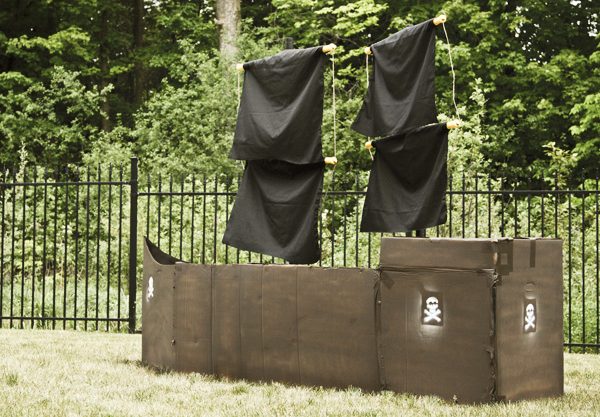 Source: Hostess with the mostess
I'd love to see what you do at your pirate party! Submit your photos here and you can be featured on the blog
Alisha
I came across this fabulous princess party project at Girl. Inspired.
Lace Princess Crowns. This is a gorgeous DIY project you can do with your little princess, and I absolutely love the final results!
Lace, glittery dress up's that are sure to be used for years to come.
Take a look!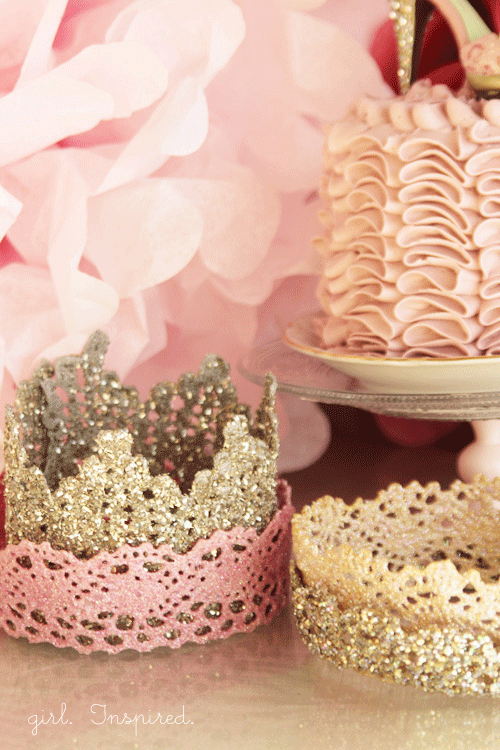 You can find full instructions here
You may also be interested in our party invitations and princess party supplies for your event.